TL;DR
+ moisturizing and absorbs quickly on dry skin
+ protective/occlusive on moisturized skin
+ smooth and suitable for massages
+ relaxing scent
+ gorgeous packaging and presentation
+ bottle not prone to leakage
– BUT oil transfer is difficult to avoid due compared to pump bottles
Ingredients:
According to the label: sweet almond seed oil*, virgin coconut oil, capric caprylic triglycerides, sunflower oil*, essential oils and extracts**, vitamin E (* – ECOCERT certified / ** – ECOCERT approved)
According to the website: rice bran oil, sweet almond seed oil, virgin coconut oil, pili pulp oil, moringa flakes, ylang-ylang essential oil, vitamin E, benzyl alcohol & salicylic acid & glycerin & sorbic acid
Full Review
I'm not a fan of lotions so a good body oil has been on my wishlist for a long time now. I had quite a few choices (local and international) but decided on this one as I was itching to try Leyende's products. Damn, did I make a good choice.
Scoliosis runs in the family so I've had to get massages regularly as I felt my back becoming uneven. A lot of local body oils are just a single oil base plus essential oils, which I believe sets this one apart. Even compared to foreign oils like Palmer's and Neutrogena's, Leyende's is pretty damn affordable for such a luxurious product. Do you see those flakes? Watching them swirl around is sometimes more relaxing than the body oil itself.
As a regular after-shower oil, I only need maybe 3 tablespoons to use all-over (5'2″, 100 lbs, dry but not flaky skin). It leaves the lightest layer of oil on my skin and a light scent. It absorbs pretty quickly and I don't find myself having to wait for it to absorb before I put on my PJs.
As a massage oil, it glides on so smoothly and doesn't absorb too quickly, which is absolutely perfect! Since massages use more oil than your skin can absorb (unless your skin is really dry, but we'll get to that), I'm usually left with a layer of oil after. Depending on how moisturized my skin is, it doesn't usually fully absorb anymore but it doesn't stain my clothes or sheets either. Bonus: the scent makes the room smell like a spa.
For dry skin, this oil is the bomb. The one time my skin did crack and flake after a beach trip, my skin drank this oil up like water. It didn't leave a noticeable residue even after using it for a massage. I was only left with a light scent and back-to-normal skin.
For moisturized skin, you only need a small amount. It spreads glides on very smoothly so using only a little at a time isn't an issue. If you do use more than your skin can absorb, it feels like there's a "protective" layer over your skin. Similar to an occlusive but feels a lot better than the type of occlusives you use on your face (vaseline, oils, etc). It usually just rubs off on my clothes and sheets after a while but if you leave it untouched long enough, it will absorb eventually.
For both dry and normal skin, it's not the most moisturizing product. While it sinks in well, I find it moisturizing in an occlusive way. It's not at all like lotion where it either leaves sticky residue or sinks into your skin and makes it very soft and supple. It just makes my skin feel protected (which is a hard feeling to explain) and serves best as an relaxing step at the end of the day. I suggest using this in tandem with lightweight hydrating body products. While it does an amazing job on its own, oils in general just really are occlusive and I think that's where this product really shines.
Lastly, the packaging is leak-proof. The cap is screwed on tight and the bottle-type container makes it travel-friendly. However, as with all oils, it transfers from your hand to the bottle, which kind of negates the leak-proof-ness(?). Pumps on big bottles are often ideal for body oils because you don't need to hold the bottle itself to get product. Leyende's, although leak-proof, will get oil on the bottle either from running down the cap or you holding it. It isn't a big issue as the size and bottle-type makes it very versatile. Just make sure to wipe it down before packing it in your bag and keep the oil from running down the bottle onto your table.
Regarding the ingredients, I've yet to receive a response from Leyende. The label on the bottle is different from the ingredients listed on the website but the one on the website seems to be more complete. I assume the "extracts" stated on the label is benzyl alcohol & salicylic acid & glycerin & sorbic acid. They also stated essential oils (plural) on the label, though I can only smell ylang-ylang.
Overall, I absolutely love this massage oil. I'm dreading having to try other body oils for the sake of Honest & Local because I can't imagine replacing this one. Take note that it is an oil and won't feel at all like lotion. It's greasier and often leaves a residue (oily rather than sticky), but it does feel a lot more luxurious. I also appreciate how Leyende stated which of their ingredients are ECOCERT-certified instead of vaguely claiming to be completely organic (huge pet peeve). If you're looking for a luxurious and effective body oil, I can't recommend this enough. Everything about it is so gorgeous I discarded so many photos because they just couldn't capture how beautiful this product is.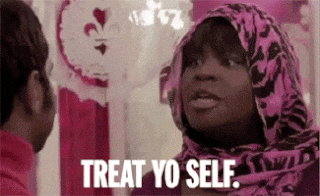 –
Where to buy:
Philippine residents: BeautyMNL, Leyende website
Non-Philippines residents: they still haven't responded to me regarding international shipping, but feel free to contact them HERE